Is that what I think it is?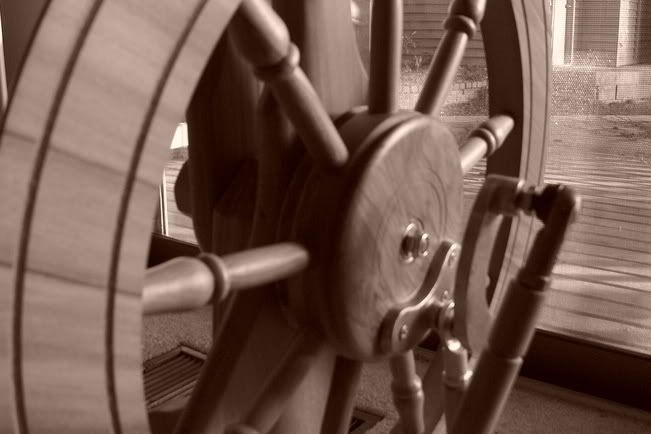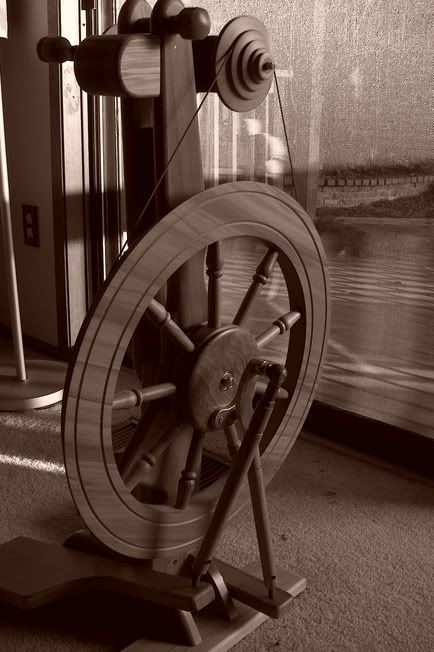 Yup, it's a SPINNING WHEEL!!!
My husband bought me a spinning wheel for my first anniversary!!!! I was just was flabbergasted!!! I had an inkling that he was thinking about it when he started to ask me about spinning wheel and features etc. "Hmm," I thought, "why is he so interested in what I want in a spinning wheel?" It was a busy day at work, so I pushed it to the back of my mind and continued on with my day. He gave it to me yesterday. (however, I had to go with all the teasing before I recieved it. "Guess what is comming in today? It your anniversary present. It's a............ opps I almost gave it away.") Personally, I think he gets too much satisfaction from teasing me.
It's a Majacraft Rose.
Last night we put it together. (Let me tell you that was amusing...two people trying to put together a spinning wheel and they have no idea what parts are named what, nor are there any pictures. Plus two crazy kitties trying to help or eat styrofoam.)
Today, I finally was able to spin with it. Thank goodness, I have had some time with a drop spindle. Even so, there is a pretty steep learning curve. Here is a picture of my first spinning wheel yarn: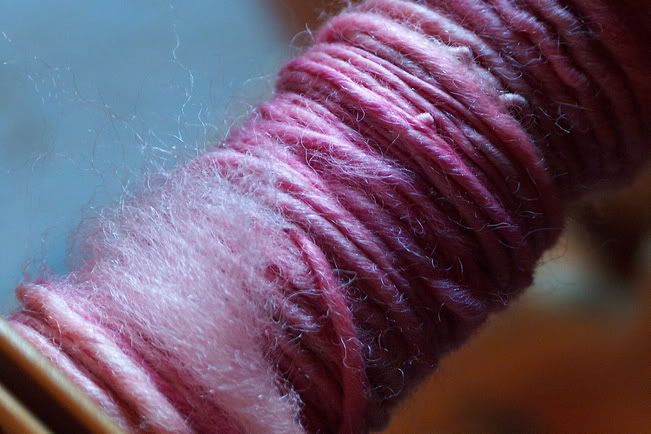 Plans for tonight: More fiber experimentation. Hurray!